Warning against fraudulent e-mails misusing the name of CU
Charles University urgently warns against fraudulent e-mails that were sent on the night of 25 March 2021. These e-mails contain a false request for a price quote and misuse the name of CU and its e-mail addresses, both fictional and real. This is a scam. These e-mails have nothing to do with Charles University.
The attachment in the e-mail contains a computer virus. Do not open the attachment under any circumstances. The goal of the sender of the e-mails is to manipulate the e-mail recipient into opening the attachment in order to gain access to their computer.
"These e-mails are not sent from the Rector's e-mail account or the University's network. Unfortunately, it is not possible for the University to prevent them being sent," say experts from the CU Computer Science Institute.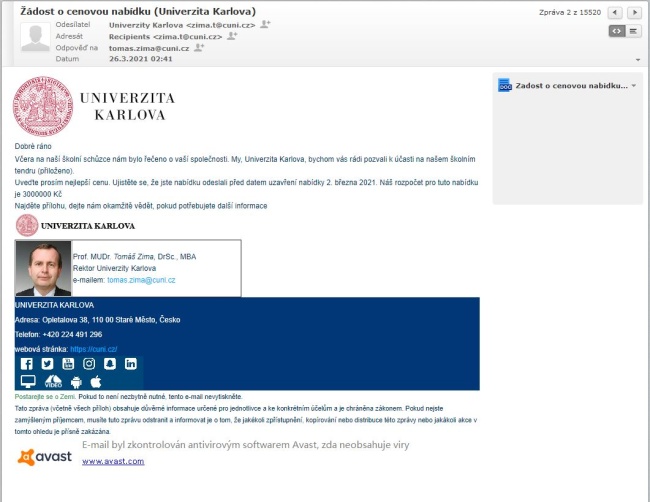 Published:
Mar 26, 2021 11:25 AM